Views: 5152
Read Time:
3 Minute, 29 Second
Are you planning to make a website then you must own a domain and web hosting.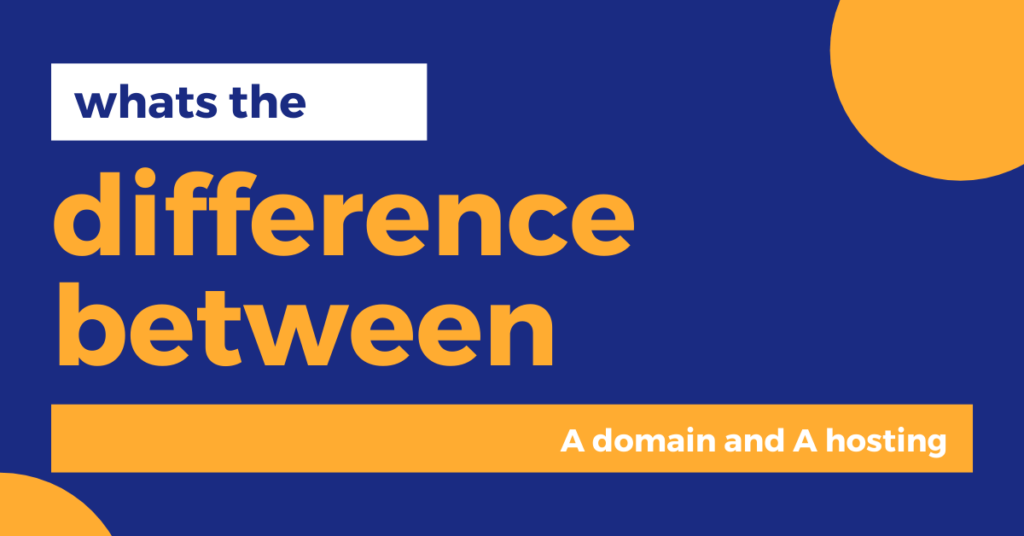 What's a domain name?
What's a web hosting?
Aren't they both same?
It's important for you to know the difference between them before you move on to create your first website.
What's a Domain name?
Before you start your website setup you need a domain name. A domain is the address of your website. Domain is the biggest task to choose because it's the name that reflect your business online. To own a website domain name, you just need to register it with a domain registrar and search the domain name for your business.
Domain name registrars are those which provides domain name to the website owner. If we talk about the domain name registrar few suggestions are as follow Godaddy,Hostgator, bigrock,hostinger.
Domain name is not something that you can physically touch or see. It is just a string of characters that give your website an online identity. All domain names are unique. This means there can be only one facebook.com in the world. You cannot register a name once it is registered by others (governed by ICANN Internet Corporation for Assigned Names and Numbers).Examples of domain name are as follow Google.co.in, Google.com, facebook.com, Alexa.com, godaddy.com or Linux.org.
Apart from indication of business idea domain helps everyone to make there presence and it is only the domain who defies whether any business is searchable or not. Domain name is a rented property and after the certain time period one has to renew it. When we are talking about domain than there is a other thing also involves which is known as the extension, which is basically the suffix after the domain. Some common extensions are .com, .org, .org.in, .net, .edu, .info, .in, and so on.
Domain is the online identity of the whole business, so we have to focus our whole attention to select the best and relevant domain for your website setup.
What's a web hosting?
A web hosting may be a computer/ servers wherever individuals store their websites. Think about it as a house wherever you store all of your stuffs; however rather than storing your garments and article of furniture, you store computer files (HTML, documents, images, videos, etc) during a net/web host.
More usually than not, the term "web hosting" refers to the companies that rent out their computer/servers to store your website and supply net connectivity so different users will access to the files on your website. For most cases, these hosting companies can handle server maintenance work, like backup, root configuration, maintenance, recoveries, and so on. If we are talking about web hosting companies few suggestions are as follow Godaddy, Hostgator, SiteGround, bigrock and so on.
Web hosting companies provide servers on the bases of your requirement, these hosting are as follow Shared hosting, Dedicated hosting, Virtual Private Server (VPS), Cloud hosting.
To Simplify The Confusion Between Domain and Web Hosting
Assume a Domain name, as the address of your house & Web hosting on the other hand as the space of your house where you place your household things.
Things to Remember before buying a Domain & Web hosting
If you are a business owner who wants to develop or setup your business online you must keep in mind that the domain name fits your business idea you must research the name provided the name should be easy and searchable and talking about the web hosting it depend on what purpose is the website used for if you are setting up a simple static website you must use shared hosting easy and pocket friendly, but if you want to setup a website that collect big data base you must use a dedicated server that will be little costly.